Notice
The content of this site will now be largely historical as a service to all Ham operators. The new club leadership wishes a different site, however they did copy much of the material created for this site onto their new site.
Thanks to Mike, N6MDV, for creating this site and maintaining it for the last 5 years. His vision and leadership initiated the W6HA Hughes Amateur Radio Club web site, its training classes, and skills day to build practical skills. Check back occasionally as new material may be added.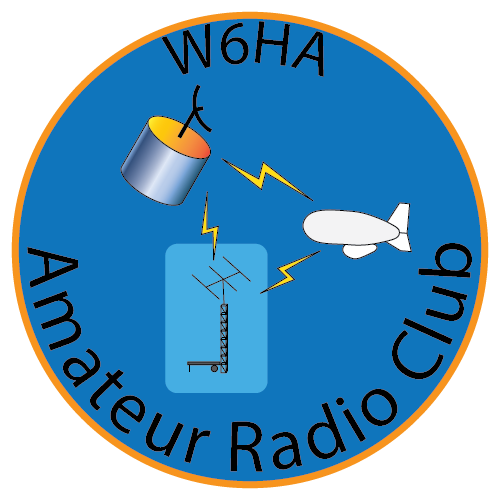 ---
The next Technician License Class: is not scheduled yet
Virtual on line class.
The class is open to anyone.
---
The ARRL Technician manual is a good study guide. Some people prefer the study guide written by Gordon West. Either will work, the class is organized around the ARRL book.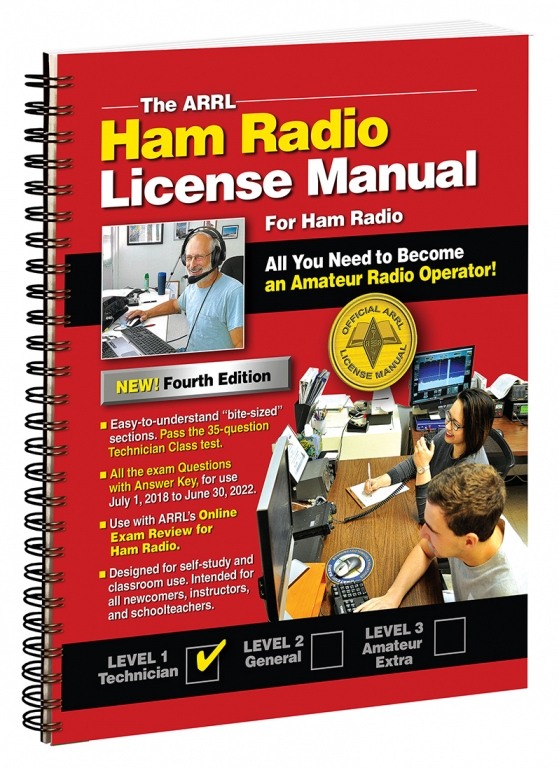 ---
Agenda - Pacific Time Zone
ABCD answer cards
| Topic | When |
| --- | --- |
| 1: Welcome to Amateur Radio | 8:00 |
| 2: Radio Waves and Signals | 8:30 |
| 3: Modulation and Bandwidth | 9:00 |
| Break | 9:50 |
| 4A: Math: Metric System Ohms Law | 10:05 |
| 5A: Electricity Part 1 | 10:20 |
| 4B: Math Power Calculations | 10:35 |
| 5B: Electricity Part 2 | 10:50 |
| Break | 11:00 |
| 6: Electronic Components A | 11:10 |
| Lunch Break | 11:50 |
| 6: Electronic Components B | 12:20 |
| 7: Types of Radios and Radio Circuits | 12:50 |
| Break | 1:30 |
| 8: Propagation | 1:40 |
| Break | 2:30 |
| 9: Antennas and Feed Lines | 2:40 |
| Break | 3:40 |
| 11A: Basic Amateur Radio Station Equipment | 3:45 |
| Recap and heads up | 4:45 |
| Adjourn for Day | 5:00 |
| Second Saturday Start | |
| Quick Recap | 8:00 |
| 13: Communicating with Other Hams, Part 1: Repeaters | 8:10 |
| Break | 9:10 |
| 11B: Digital and Data Modes | 9:15 |
| Break | 10:05 |
| 10: Practical Antenna Systems | 10:15 |
| Break | 11:05 |
| 14: Communicating with Other Hams, Part 2: Nets/Modes | 11:15 |
| Lunch break and Radio Use Demo/practice | 12:00 |
| 12: Power Supplies and RF Interference | 12:30 |
| 15: License Regulations and Privileges | 1:25 |
| Break | 2:05 |
| 16: Call Signs / Operating Regulations / Control Operator | 2:15 |
| Break | 2:55 |
| 17: Operating Regulations (Remote andAutomatic Control) | 3:05 |
| 18: Safety and Amateur Radio | 3:35 |
| Q&A - Recap and Refresh | 4:25 |
| Element 3 LicenseTest Guidance | 4:45 |
| Adjourn and Wrap up | 5:00 |
No experience is required. You do not need to have a radio. You will get a chance to see and use different types of radios as part of the class. There is NO morse code requirement for a Ham license, just understanding of regulations, equipment, safety, and methods.
Class Overview
The club offers free technician license training classes each year. Our goal is to help anyone who wants to become a Ham. Classes are held on two consecutive Saturdays.
The class is open to anyone, though for each course we do limit the number of students to a manageable number. The class uses multimedia and demonstrations illustrating the components and equipment.
The class will cover what you need to know to earn your Technician Level license: math, electrical, regulations, radio operation, antennas, and safety. Both days will start at 8AM and end at 5PM.
Class Logistics
Cost: The class is Free, however, the license test is $15
Location: VIRTUAL via Zoom. Login information will be sent to those who register .
License Testing
The test for the license can be done virtually on line. Or we will attempt to do a properly social distanced test in a park the following Saturday. The test is 35 question multiple choice.
For virtual tests look for tests at hamstudy or at ARRL testing sessions Comments about online testing groups by our previous students is here: Online Test Group Comments
Preparation: Get the ARRL Technician License Manual Edition 4 and read it before the class.This covers all test questions.
ISBN: 978-1-62595-087-1 (Amazon is a good source.)
The technician license provides FCC authorization to use hand held radios and more powerful mobile or fixed station radios commonly used for emergency communications, group coordination, and health and safety operations. Some reading and study before the class will be important.
Pre Class Preparation
Acquire the Technician License Manual and read as much of it as you can. The class will cover the same material and provide a chance to ask questions. Before the second class session you will want to get a Federal Registration Number (FRN) from the FCC web site. This will be your identifying number for the FCC (avoids using your social security number). For test day you will also need to bring a photo id. Details on both of these are in the manual and will be discussed the first week. A simple calculator is a good idea for the test too.
There is much material to cover in the class including regulations, math, electrical, radio theory, types of equipment, and safety. The instructors will be using PowerPoint slides augmented with radio gear displays and demonstrations to ensure students understand the material for the test. Typically a few weeks after you have your new call sign issued by the FCC, we will hold a skills day in the park to give each new HAM a chance to learn how to program their radios, practice making radio contacts, and fill in any remaining knowledge gaps.
In our previous classes nearly all of our participants have earned their license. There is much to learn because of the broad privileges you will have as a licensed Amateur Radio Operator. This will be a fast moving class, but we can help you learn.
Practice Test Links
Consider taking a few practice tests. These sites have tests you can try.