Notice
The content of this site will now be largely historical as a service to all Ham operators. The new club leadership wishes a different site, however they did copy much of the material created for this site onto their new site.
Thanks to Mike, N6MDV, for creating this site and maintaining it for the last 5 years. His vision and leadership initiated the W6HA Hughes Amateur Radio Club web site, its training classes, and skills day to build practical skills. Check back occasionally as new material may be added.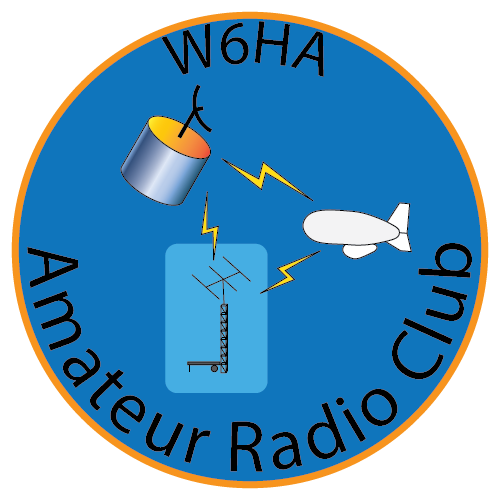 ---
Field Day 2021 was by individual
Given guidance for Covid-19 virus socializing and expressed desires from club members, we held Field Day 2021 like last year. We will: be operating individually, each of us using our own call sign. ARRL will aggregate all the scores submitted by individuals who list Hughes Amateur Radio Club as part of their submission like they did in 2020. The club did not meet in the park this year.
We encourage all club members to operate under their own call signs using whatever radio gear they have: handheld HT, mobile VHF/UHF, or HF transceivers. ARRL says they will report field day results including club names. So even though we may be physically distant, we will all be part of the club Field Day. They will aggregate all our scores.
Individuals can get the bonus points, see the ARRL field day rules. You can get 500 to 700 bonus points by: using batteries, solar, submit press release to the newspaper, post your activation on social media, sendor receive 10 NTS messages, send an NTS message to our ARRL section manager, capture the W1AW bulletin. See the June club briefing on the membership page.
Field Day 2021 June 26, 27!
ARRL Field Day was on June 26 and 27. This is an awesome time for every Ham to get on the air whether it is with your handheld or with a multiband, multi antenna setup. The intent of field day is to prepare for operating in "emergency" conditions.
The objective of field day is: To work as many stations as possible on the 160, 80, 40, 20, 15 and10 Meter HF bands, as well as all bands 50 MHz and above, and in doing so to learn to operate in abnormal situations in less than optimal conditions. A premium is placed on developing skills to meet the challenges of emergency preparedness as well as to acquaint the general public with the capabilities of Amateur Radio
Our goals are:
To have fun - keep it light and enjoyable for all
To make many, many radio contacts - more each year
To test new equipment, antennas, and methods
To engage with the public and explain how we are preparing for emergency communication operations
---
Field Day 2019
Field Day 2018
Field Day 2017
Field Day 2016
Field Day 2015